Who has the best after Valentine's Day sale?
Valentines is the best time for gift buying but it doesn't mean it's the only time you can land a wonderful deal for your favorite shoe, jewelry, clothes, accessories, phone, computer or any other electronic. This blog is aimed at guiding you on buying jewelry and other gifts past valentine's day. So, if you happen to land here before or during valentines, just swallow the tip.
It's true you can earn a ton of cash back during this love season. So if you have made up your mind that you are going to be shopping, why not consider extra cash on the products you are buying? In this brief, I have a list of where you can find the best after valentine's deals on gifts and everything else.
Godiva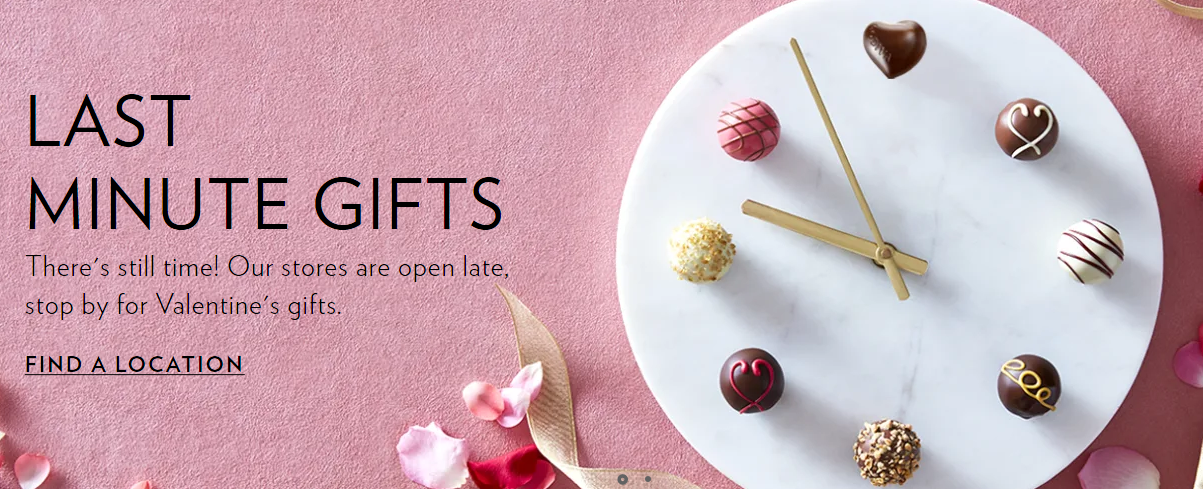 The end of Valentine's Day is not the end of chocolate. If you took that as an excuse, then it's done, you will not have an excuse of not gifting your loved ones this sweet treat any time of the year.  For people that don't continue eating Valentine's Day chocolate after the day, you can find more chocolates here. You must have someone on your list that deserves this special treat. Before and after the valentine, Godiva gives you an opportunity to treat yourself with a 50% off your next purchase. Get more Godiva coupon codes and other promo codes at CouponCodeGroup.com.
Harry & David

Everyone would think of sweets during the Valentine's Day and they are on their cheapest end during and after Valentines. At Harry & David, you can get up to 30% off your next purchase on gift Baskets, wine and chocolates. This is actually what you should be considering right now. Even days after the end of Valentines' Day, you will have something to treat yourself and your loved ones during the weekend.
Snapfish
For people looking for a print-on-demand company, then Snapfish is your next stop. The company will help you especially if you are not interested in generic gifts. They are likely to facilitate the process of creating a custom photobook for your loved ones. Even after Valentines, you can get high quality prints of your favorite family photos. Today, the company is offering up to 55% off in the lead-up to Valentine's Day and days after.
Though, these gifts require some advance planning and some companies may take up to a week to organize and ship. In the US, Snapfish offers same-day pickup on some products. You just have to add a nice flame from the gift and it will be great for your valentine and days after.
Let's leave candies and sweets for once and consider alternative products you can buy post Valentine's Day. Although many people wouldn't advise February as the best time to buy electronics, you can find a hot deal on Amazon days after the Valentines' sale. You can actually save up to 30% off your next purchase on speakers and tablets.
Bestbuy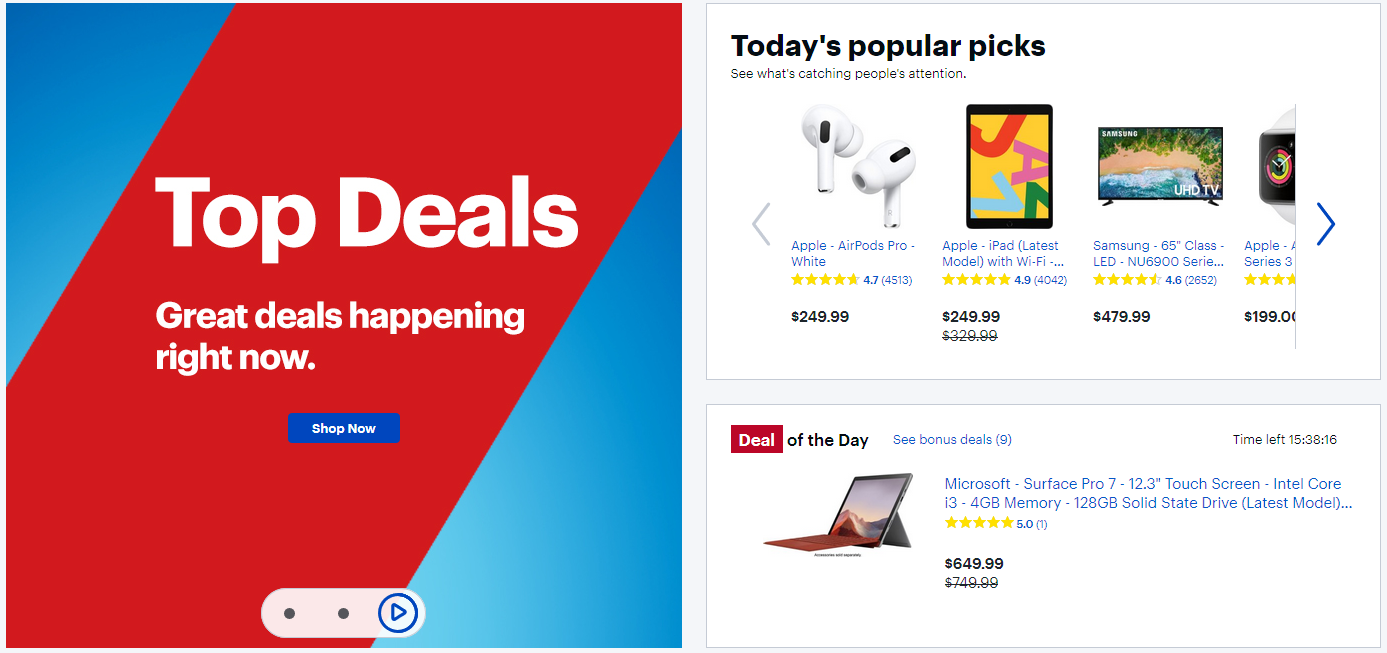 Best Buy also has an opportunity for you to save a lot on your next purchase. The company is today offering $70 off your Apple Homepod purchase. If you want to give a nice post Valentine's gift to a tech-savvy person, consider buying a gift from Best Buy. It's time to think outside the box and score deals on home décor and furniture post Valentines.
If you are one of those people out there waiting to buy clothes post Valentine's Day, you should always have some options to save money. Clothes will see sales leading up after this day. This is actually the time when the bargains are better than typical holiday gifts. One thing you are guaranteed to find in this store is a collection of clothes and shoes for kids, women and men of all ages. Check here for a 15% off on your entire order. This is a limited offer and so you should rush and Buy before the end of 42 days.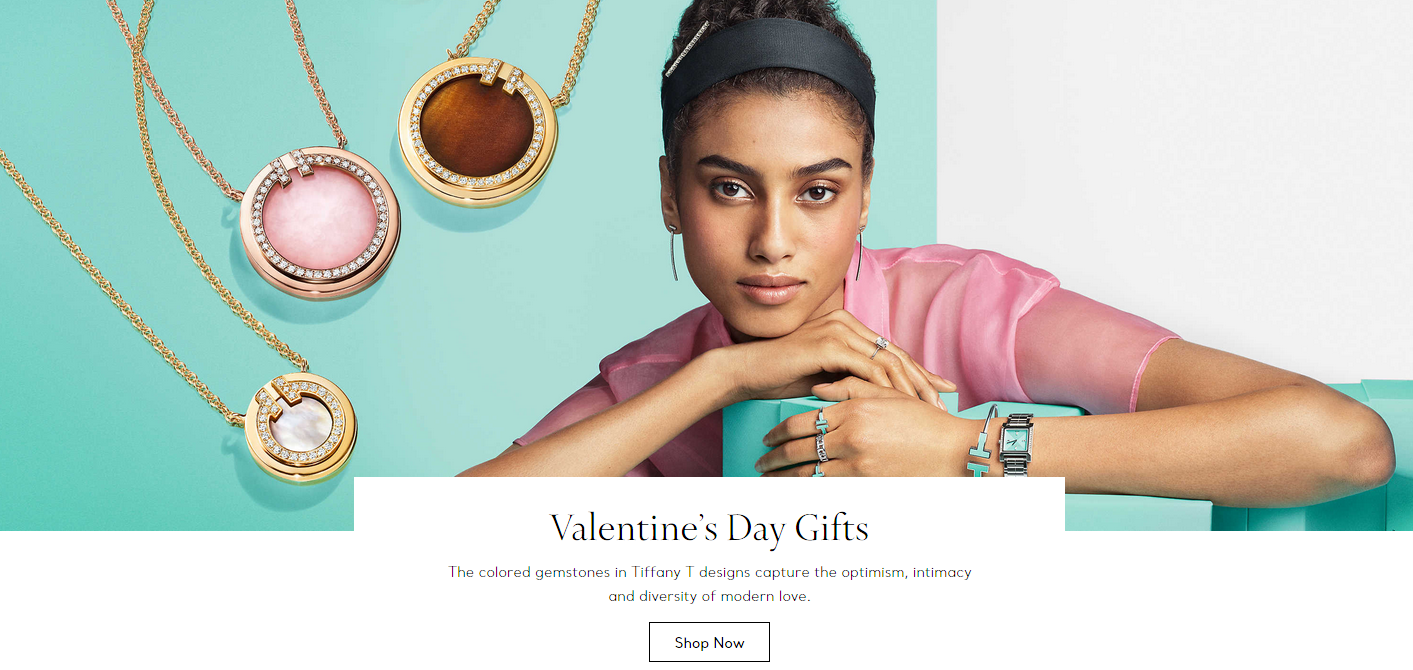 Right after Valentines' day, take your time and visit Tiffany & Co for the best Jewelry especially if you are planning a wedding this year. Future grooms and brides are considering this site as the best place for their wedding bands. It's also a good place for wedding gifts including Necklaces, Bracelets, commemorative picture frames and engagement rings. Get the best Jewelry deals today and save money with Tiffany & Co coupon codes and other promo codes from CouponCodeGroup.com.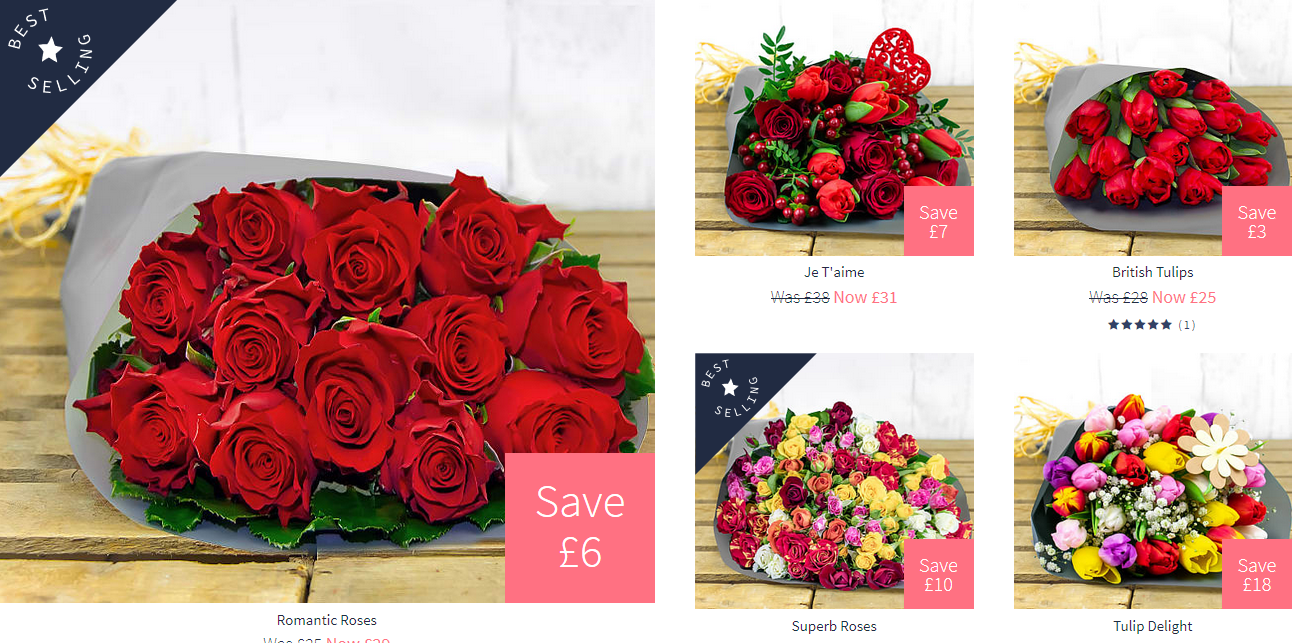 Valentines is not the only time of the year when you can give your loved ones flowers and other related gifts. Days after Valentines keep an eye on the flower hot deals from 123 Flowers. As a matter of fact, Flowers can be the most expensive thing especially when you have a wedding. Though, if you want to get the best and save a lot on your wedding, consider a do it yourself approach and shop for wedding flowers on 123 Flowers.
Overstock.com
You need discounted shoes even days after the Valentine's Day. Overstock.com is one of the best stores out there offering you an opportunity to save money while shopping for your best pair of shoes. Today, you can save up to 25% off your next purchase. Sign up on the Newsletter for additional Overstock.com coupon codes. You can as well check on coupon sites for reliable Overstock Coupon Codes.
Asos.com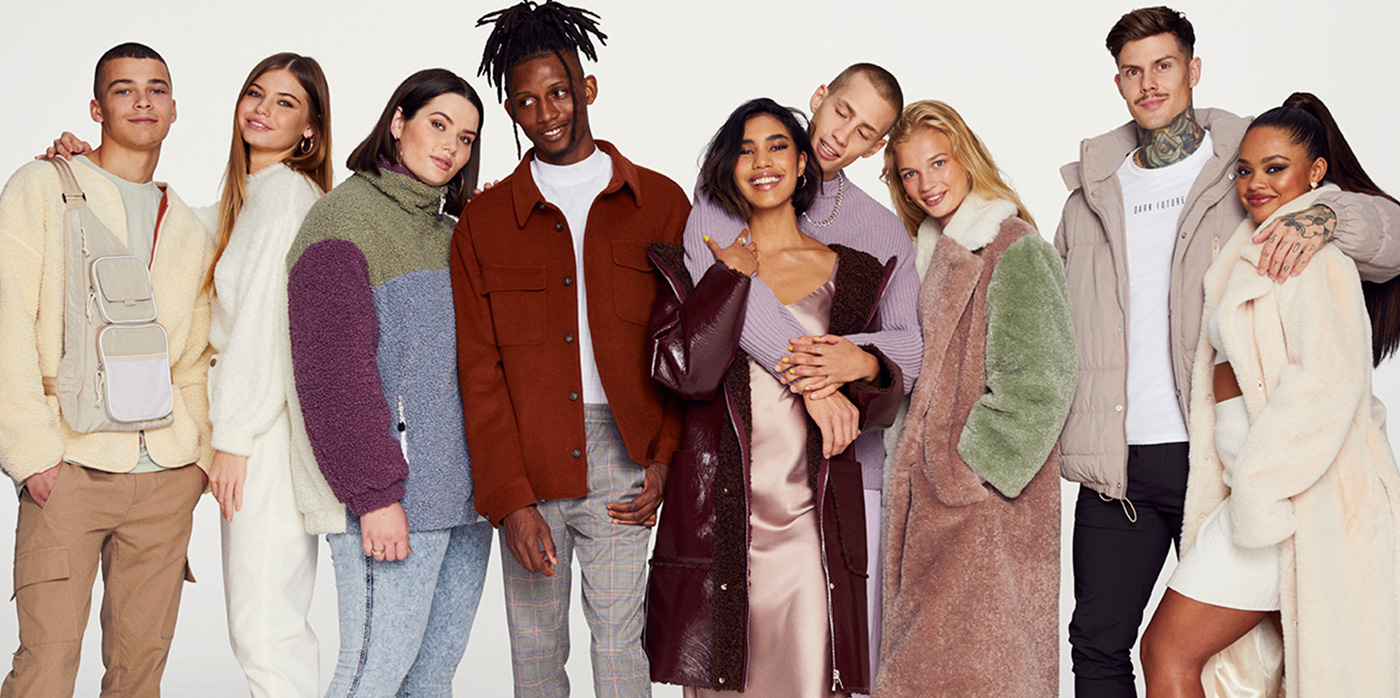 Buy discounted and the latest clothes and Fashion here after Valentines' Day. The store features some of the best deals with a Free Delivery on Orders above $40. You just have to take your time and discover the latest and the hottest deals on Asos.com on women clothes, men clothes and accessories from over 40,000 styles.
Aldoshoes.com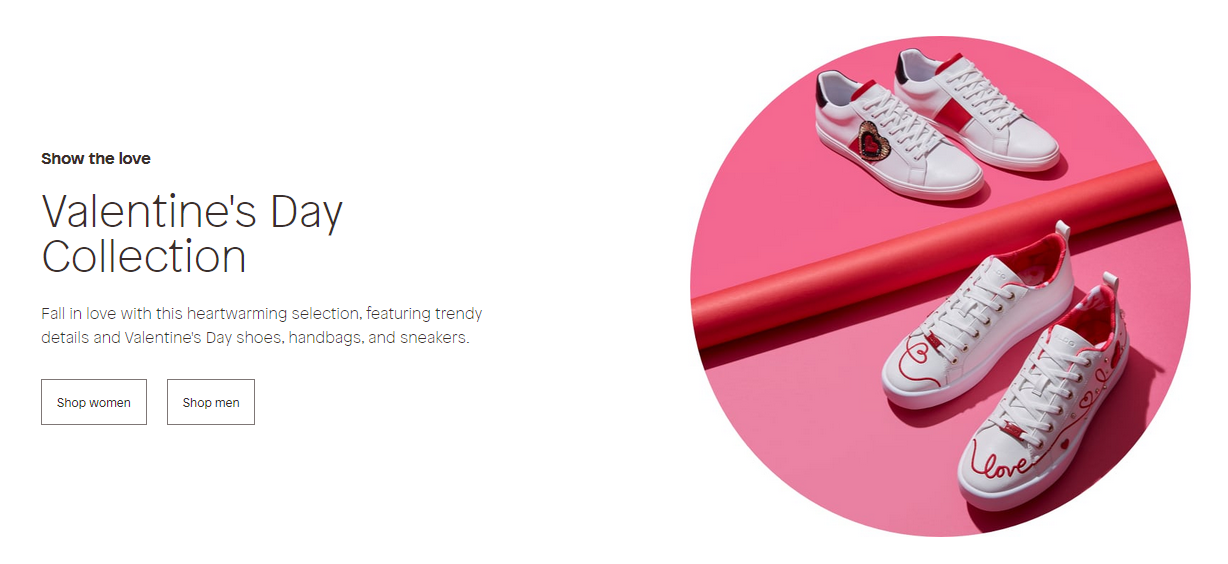 You can still gift your hubby a nice shoe, boot, sandals or get a nice handbag and other accessories here. It's considered a destination for style-conscious shoppers and people that want to save significant money while shopping for trendy shoes and accessories.