2019 Black Friday Deals and tips to save money
In 2019, there are a couple of Black Friday deals that you can go for. The 2019 holiday is very short, and for that reason, the majority of these stores have launched earlier. BESTBUY, WALMART, AMAZON and JCPenny are some of the retailers that have launched their Black Friday early. Walmart launched their Black Friday on October, and many other retailers followed after that.
We now take the opportunity to cover this year's deals. To make you have sensible holiday purchases, we have presented a couple of retailers with the best deals in clothing, electronics, furniture and many other items. With the experience we have in the field, we will offer our skills to give you the best shopping secrets to save this black Friday.
When is 2019 Black Friday?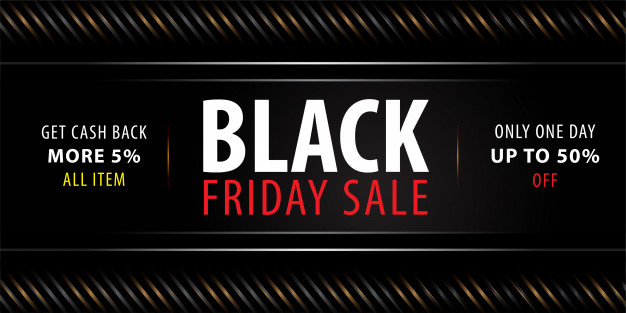 You can expect that Black Friday will take place a day after Thanksgiving, which is true. In 2019, that will be Friday 29th November. Don't wait until then to start shopping Black Friday deals. Some of the stores we have listed below have already begun to giving early Black Friday deals. Others will wait until 1st November to launch their deals. So start shopping today.
Best Buy
Best Buy will launch their Black Friday deals from 28th November. Though, this retailer still has a couple of deals in tech accessories, electronics, appliance and many others. Watch the Galaxy Note 10, Note 10 Plus. You will actually save $400 with qualified activation or $200 off for unlocked Note 10 Plus. Other deals are on Google Pixel 3A, Xbox One s1TB all-digital edition console and many others.
Target
This year's Black Friday, you can end up getting the best deals on Target.com. Their preview sale is expected to start on 9th October. As they are expected to begin revealing their hottest Black Friday deals, I can advise you to check the Apple iPhone 11 Pro, Jetson Strike Hoverboard, Manscaped Lawn Mower 2.0+, Fujifilm Instax Mini 9 Camera and many other deals.
Amazon
Amazon is here with the greatest Black Friday deals. Today, you can buy 2 Video Games and get one absolutely free. You can as well save on Apple watch S4 which is currently $329 from $429. This iPhone still has some life left, and so you cannot miss out on one of the many in stock.
Walmart
As I had already stated, Walmart kicked off its Black Friday deals on 25th October. This is actually the time they featured their Black Friday deals preview. The preview was known as Early Deals Drop sale. This sale is still on, and you can save a lot of money on 4K TVs and iPads. The company is also rolling back the price of about 400 toys which includes price cuts on LEGO star wars, Barbie and Lego.
Angeloni
This coming Black Friday you can save a lot of money on Angeloni.com. There are some hottest deals on Electronics, phones and TVs. With many money-saving coupon codes and other promo codes, you can expect to save a lot of money before the season ends.
Bang Good.com
Black Friday deals are hot on this store this season. The company is offering an open way to shop for RC toy Gifts with an extra 8% off coupon. You can buy drones at a lower price and many other products. Watch out for eachine Racer 250 FPV drone retailing at $279.99 and eachine diversity receiver monitor at $99.99.
The Body Shop
Its almost time for the hottest Black Friday deals here. You should be ready to get some of the hottest deals in the store. The retailer advises you to sign up for their email newsletter to get all the upcoming deals. They also want you to make a wish list for ease of buying. For all the purchases, the company will give you £10 offX£30 and free delivery for all the purchases over $20.
Titan Fitness
Titan Fitness is about to discount most of their items at 10% and 20%. This means that the company will offer you an opportunity to save as high as $70. The store is currently on 15% sitewide veteran's sale. Though, you can get power ranks, strength training deals, kettlebell and many others. You can actually save as soon as they open their doors for Black Friday sales.
AbesofMaine.com
AbesofMaine.com is another retailer with amazing Black Friday deals. If you are a fan of cameras, then some of their deals will benefit you this Friday. The company features the hottest Black Friday deals on Nikon D850 FX-format Digital SLR Camera Body, Canon EOS Rebel camera and Sony 4k Ultra HD Smart LED TV. LG electronics, Nikon accessories and Canon Accessories are also likely to attract significant savings.
JCPenny.com
Lastly, we are going to check on JCPenny's Black Friday sale. You will get up to 30% off Nike for the family, save about $70 from the sterling silver earrings, save a lot on genuine white Diamond 10K White Gold Bridal Set and Boots for the family. The company also announced its list of top 20 toys that will receive discounts this festive.
How to save on Black Friday
Even though most of these stores will offer some fantastic deals, you should implement your own ways of saving some additional bucks.
Utilize the use of Coupon codes
CouponCodeGroup.com is a very active coupon code site offering store's coupon codes, promo codes and other discount codes. This Black Friday, check for the specific store's coupon code before you purchase.
Make a wish list
To avoid confusion and overspending, start by having a wish list. This is a list of items that you will focus on and the ones that you wish to buy before the end of the Black Friday sale.
Sign Up for the Email Newsletter
There's no better way of knowing about upcoming Black Friday deals than subscribing to the company's newsletter. Most of the above stores will also offer coupon codes for their first time customers.