Biggest sale days of the year USA 2019
Many of us woke up on 1st January 2019 with New Year resolutions. If for any case money saving was one of those resolutions, you don't have to cut down your shopping to save some money. Today we have some good news for you. In the world of shopping, time is imperative and hence with good timing, you can save money meaningfully and at the same time get what you want with less hustle.
Today, we will help you determine when seasonal essentials are likely to go down in price and also give you some insights when the biggest sales are likely to kick.
In the US, there are such big days when you can buy everything you want but at the same time pay significantly less. July is already approaching and we won't spend a lot of time talking about those special days of the calendar than are already our history. But if you want some insights on the days of the year that you can still try next year, check the below big sales in the US.
New Year's day-January 1st
President's Day-3rd of February
Memorial day-the last Monday of may
Those are some of the special days in the US calendar when you expect some of the items to be sold at discounted prices.
Now that I want to help you save money from today, we will talk about the remaining days of the year with the biggest sales. In this brief, we have compiled 10 important days of the year from July which are also the biggest shopping days. With all the days presented below, you should make sure you have accounted for everything including peak shopping times and e-Commence events.
Whole month of July-The wedding season
Many e-commerce sites including eBay reported that searches for wedding presents are specifically highest in June and July. The main contributing factor is the increase in the need to shop online to get help finding gifts for upcoming nuptials. Online retailers also expect wedding gifts to be at peak this time. This becomes very easy for you to shop for Lingerie, dresses, engagement rings and usher ensembles with ease.
July 4th-Indipendence day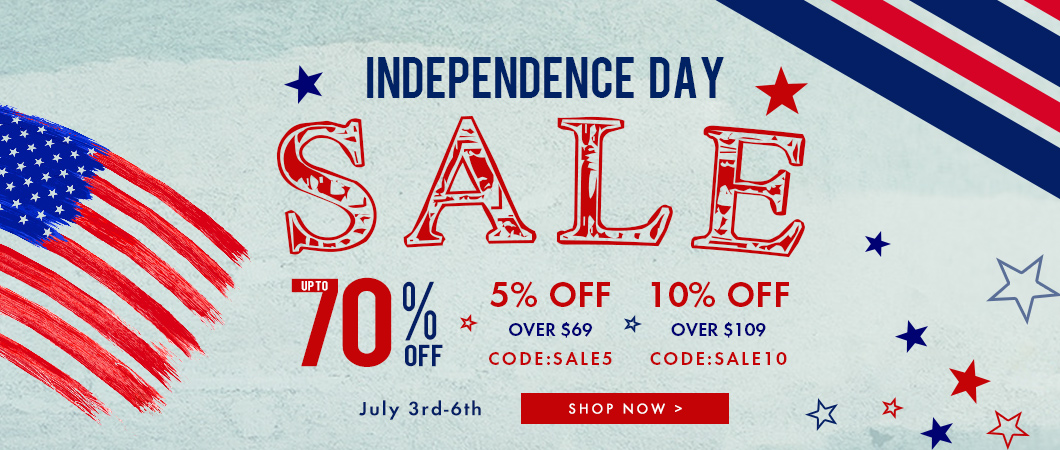 This day is another special day for shoppers. It's also known as the 4th July where most of the sites gives you a way to celebrate America's Birthday. This is a long weekend in the States and for this reason, most of the sites will sell clothes, office and house supplies and many other items at a discount. Every retailer is here pulling out all tactics on their site to drag more people to shop on this special day off. It is very likely to find great deals on laptops, cloths and several other deals from retailers. On this special day, air freshener also gets heavily discounted. Don't hesitate to shop and save a lot during this special day. Check CouponCodeGroup.com for specific days' discount codes, coupon codes and other special offers.
Early September-Back to school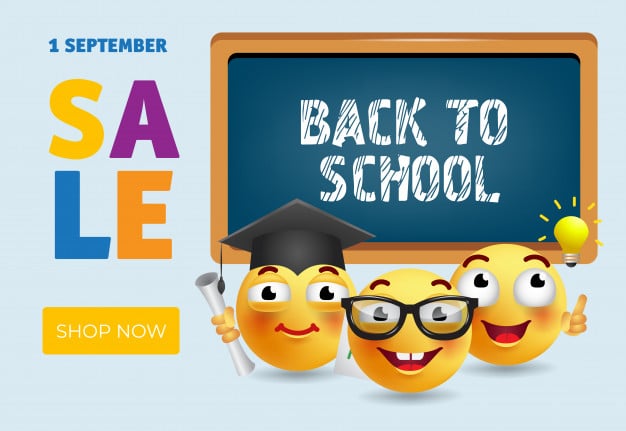 This is an important time of the year for most individuals and businesses. Why don't you save some money for this special shopping day? Am very sure there will be a couple of hot deals that you can check without any hurry. This is the time to remind the teachers and he parents that students need to prepare for school. At this point in time, competition is high and so you can get discount codes, coupon codes and free shipping codes. This is the smartest way that most retailers will use to attract more customers.
1st Monday in September-Labor day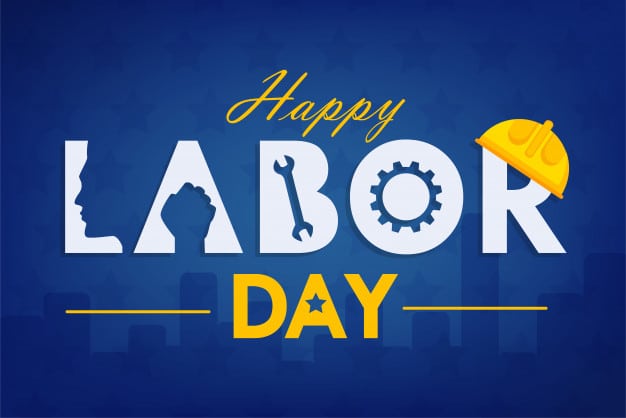 This is another special day to celebrate the achievements and the contributions of laborers in building the country. Most retailers will give heavy discounts. This is the time when you can find heavy discounts on back to school items and several summer items including outdoor equipment and grills. The summer is winding down and hence you can expect that most retailers will sell summer items at a discount to get out their summer stocks.
31st October-Halloween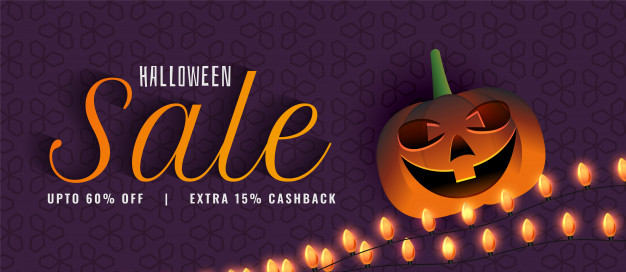 This is the month that signifies cooler weather. Leaves will be falling from the trees and Halloween will be the main festival at the time. If you need Halloween clothes and other costumes, you can buy them at this time with ease. During Halloween, USA residents use a lot of money. According to the NRF, in 2018, People spent about $9 billion on shopping.
Halloween has as well been growing in Popularity in several other countries including UK. Actually, it was estimated that in 2016 it was worth 466 million Euros in the UK. On this year's Halloween, people will be looking for the best place to shop for costumes, foods and decorations.
As a matter of fact, Halloween has overtook the spending of Valentine's day and hence we expect a lot of competition.
29th November-Black Friday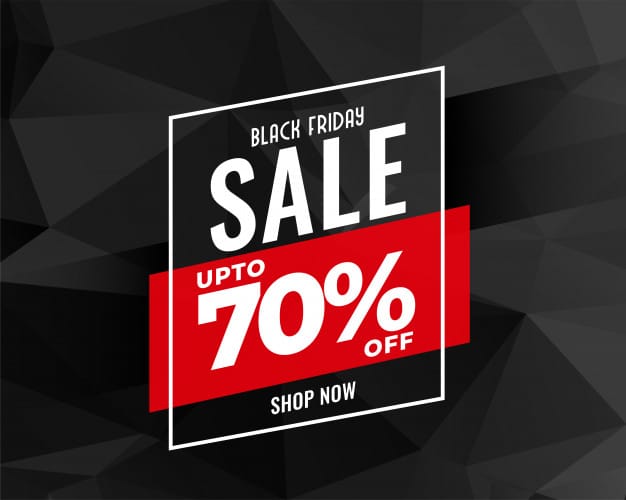 No other time of the year that has more sales than the Black Friday. This day was originally an American Shipping Holiday. The day spread with the introduction of retail shops and become an international day that no one wants to feel left out. Most people also regard this as the start of the Christmas shopping season. You can get 20 percent for the entire week and may also increase to 37 percent thanksgiving. Watch out for Best Buy offers and deals during this time.
2nd December-Cyber Monday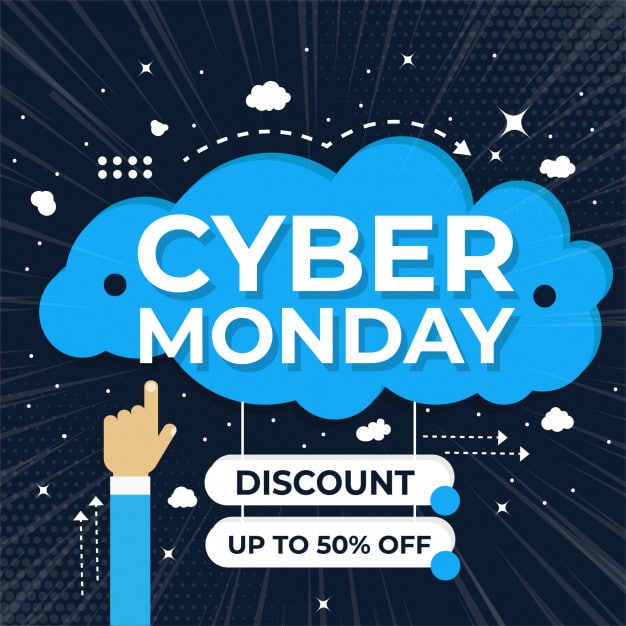 This day just like Black Friday was born in America. With this, you can expect a lot from online shopping. It is regarded as the America's Thanks Giving Holiday. It's a day that you expect most Americans to be on sales-hunt. Most people will be going online at this time to redeem their vouchers and coupons. Others will be online looking for bargains and hot deals.
15th December-Free shipping Day
This is the most important day of the year for international shoppers. If you didn't want to incur a lot of money in shopping, you can wait for Free shipping day. It's actually a day of the year when you can make a purchase and enjoy this special offer before the end of the year.
Other days includes:
September-Father's day
11th November-The singles day
26th December-Boxing Day sales