Alpha Dog Nutrition-Performance supplements for hunting Dogs
Before you buy any supplement from this store for your dog, check for their slogan and you will love the whole idea. ''Your dog is an athlete. Treat them like one'' That is what motivates me to recommend buying supplements and dog foods from the store. The slogan makes sense because there are many reviews on the internet today that proves the company has implemented measures to help you treat your dog as an athlete.
The slogan doesn't mean your dog should be on the 42KM marathon to start feeding them with Alpha Dog Nutrition supplements. If you usually take your dog hunting, backpacking, or if you heard your cattle and the dog is often there, then their nutrition supplements are what the dog needs.
Dogs, just like humans, use the same nutrients, and they usually overwork their muscles to spend time with you or to serve your commands. In such situations, your four-legged friend needs help, and there's no better help than giving them supplements.
Are Alpha Dog Nutrition supplements reliable?
To answer your question, we ordered two of their most common supplements Free Range and Resurgence. The main reason we choose these two supplements is because the former is supposed to help the dog's muscles and joints especially for dogs that are very active while the latter is meant to replenish the lost nutrients. This means that the Resurgence will be sparkled on dog foods immediately you and your best friends retire home.
Alpha Dog Nutrition Free Range Reviews

This supplement is one of the most popular products that you can buy on Alpha Dog Nutrition's website. It has a lot of nutrients and vitamins. Free Range has vitamins like Vitamin E and Glucosamine, which helps lubricate the dog's joint. It's also an anti-inflammatory supplement and can promote paw health.
If you are sure you and your dog will go on a serious and a long hunting trip, then it's always a good thing to preplan and order Free Range supplement from Alpha Dog Nutrition.
This product has beef liver powder as an ingredient. This serves as an inactive ingredient just to make the supplement taste good.
Free Range dog supplement pros
This product contains Vitamin E and Glucosamine
The product contains Liver ingredients to make it taste good.
It's in powder form for easy dosage. This means you have greater controls of the amount you should feed the dog.
It's affordable at $29.97
Free Range dog supplement reviews
Many dog owners have already tried Free range dog supplement from Alpha Dog Nutrition, and they have a lot to say. Most of them are very satisfied with the product and agrees that the supplement has really helped their hunting dogs. One of the reviewers says that although he doesn't undertake serious exercises with the dog every day, he started giving this supplement and it helped the dog with joint and muscle health.
The little complains you will find on the internet about the product are about the price. Some people say that the product is expensive and wouldn't ship for free internationally.
Resurgence Dog supplement review
The second most common supplement from Alpha Dog nutrition is Resurgence. This product should be given to the dog after a long hunting trip. The product is also in powder form, and so it should be sprinkled on the dog food.
The company claims that the product should reload the nutrients that were lost as you jumped up and down with your dog. It doesn't matter whether you undertook a long walk together, got involved in a long game fetch or you were swimming along with your dog, this product works perfectly well to revive the nutrients lost.
Resurgence also helps greatly with joint and muscle recovery. This product, just like the free range has Liver powder as an inactive ingredient for taste.
Resurgence user reviews
Although there are very few people in the market that came open to review Resurgence Dog Supplement from Alpha Dog nutrition, the few that did gave the product a good review. One of the reviewers says that he gave this product after week-long camping where they were swimming and hiking. The next day, he realized that there were some improvements, and the dog was walking better.
Another reviewer says that the product is cheap and was shipped for free in the Continental US. Though, there were some complains that this product cannot be shipped internationally for free and also there are little chances of getting a cheaper alternative.
Alpha Dog Vitality supplement reviews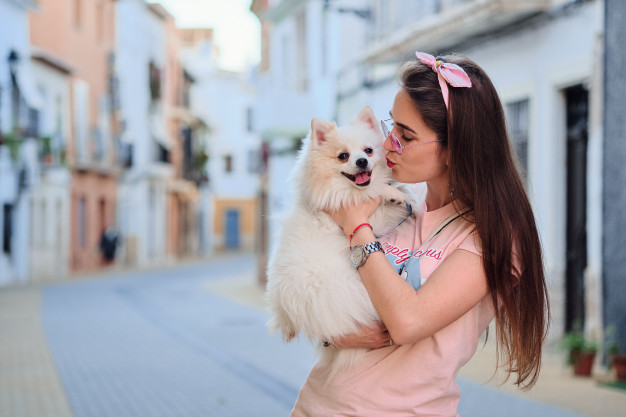 This is the last product from Alpha Nutrition that we will talk about today. Although the company has invested a lot of their time and money to offer the best to the market, there are some people saying they missed the point with this product.
First and foremost, Vitality means a state of being active and energetic. This is precisely what Alpha Nutrition was talking about when they ventured in this business. The company wanted to see all dogs healthy and very active.
This product contains Krill oil which is considered as the highest in quality Omega. People also say that this oil is very easy to digest. This supplement has many uses. First of all, it will help with joint support for active dogs. Secondly, it helps with skin and coat wellness. If given for some time and the right way, this product will help with cardio support.
This product is once-in-a-day supplement that comes with 30 capsules for 30 days support.
Final Verdict
Alpha Dog Nutrition makes the best of all dog health supplements in the market today. The above are some of the products that they sell in the market, but there are many others. Each of their products is affordable and high quality with the guarantee to offer your dog the best. So what are you waiting for, visit CouponCodeGroup for Alpha Dog Nutrition coupons and other promo codes.